Warm, friendly, and share our values of ensuring the best lives possible for everyone? Raise your
hand if that's you.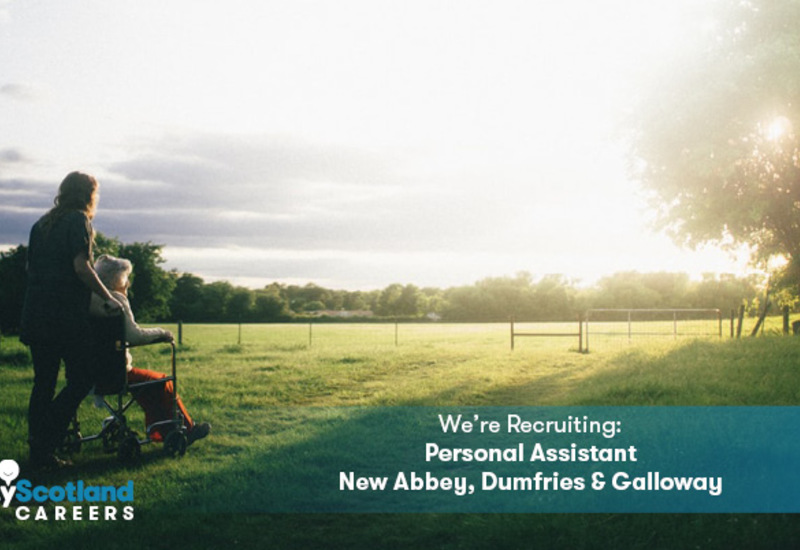 Benjamin and Joseph are a married couple and are looking for a Personal Assistant to help support Benjamin who has multiple physical and mental health issues. They are based in New Abbey. The support is to allow Joseph to have some respite time. Benjamin's interests are movies, music, and village walks.
Benjamin needs help with personal care including toileting and meal preparation and medication if required.
Working with Benjamin:
£9.30 per hour
Six hours per week with an additional Eight hours per month.
The ideal candidate would be someone who has had some experience with the LGBT+ community, either through work or personally, they are also required to be a non-smoker.
Own transport an advantage with a clean driving license
First Aid an advantage
Ability to be flexible in their working hours, patient, and have good communication skills.
Training can be arranged for the right candidate.
This post is subject to a satisfactory PVG check
Applying for this position:
Applying to work with us couldn't be simpler. We've got an application form that starts by pressing "Apply Now", and it works perfectly on your mobile phone if you prefer that. You'll then hear from us within three weeks of the noted closing date. We'll invite successful candidates to an interview so we can learn more about what makes each other tick, in a safe and secure way.
You can keep a track of your application in your profile management settings.
A full job description of this role is available by clicking here: Personal Assistant for Ben
For more information on this role, you can call Anne on 07395794168 using reference PA018AM.
General Information:
Please note that Capability Scotland is not the employer but is acting on our client's behalf, who is the employer.
Capability Scotland is committed to providing services which embrace diversity and which promote equality of opportunity. We are happy to consider job-share applications if this is suitable for our client's needs.
Capability Scotland is committed to safeguarding and promoting the welfare of vulnerable people and conducts thorough pre-employment checks on all preferred candidates on behalf of our client.
A copy of Capability Scotland's Equality and Diversity Policy is available upon request from the HR Team.