Personal Assistant
Personal Assistant
Warm, friendly, and share our values of ensuring the best lives possible for everyone? Raise your hand if that's you.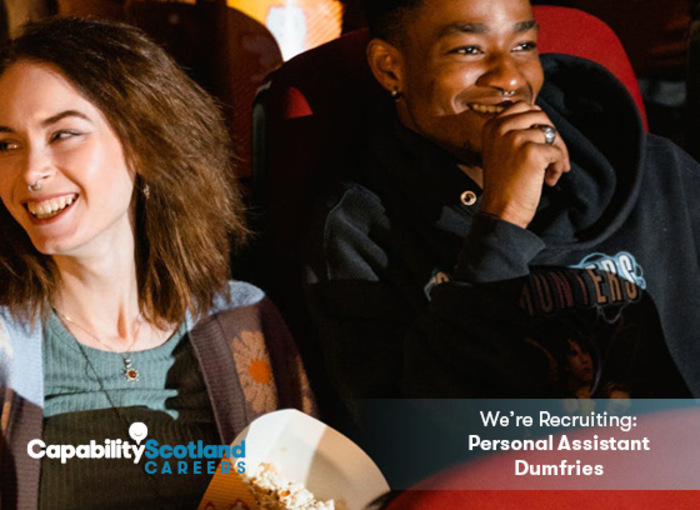 We are looking for a Personal Assistant to help care and support a gentleman who is based in Dumfries. He enjoys the outdoors, going to music concerts, cinema, shopping and general socialising.  
Assistance with personal care, dressing and meal prep. Additionally, the successful applicant will be required to do some light housework.
Support with going shopping and attending outdoor activities may also be required.
  Requirements
Clean Driving Licence and access to own vehicle is essential, however the successful applicant will be able to use the company car during working hours. 
It is desirable that applicants have had previous experience in adult support services or care services, however, specific training can be sourced if the successful applicant has no previous experience in working in adult support services. 
It is important that the successful candidate/s are able to work as a team and communicate appropriate information to other PAs and parents as and when required. 
Successful candidate must be willing to cover holidays and sickness also. 
Applying for this Role
Applying to work with us couldn't be simpler. We've got an application form that starts by pressing "Apply Now", and it works perfectly on your mobile phone if you prefer that. You'll then hear from us within three weeks of the noted closing date. We'll invite successful candidates to an interview so we can learn more about what makes each other tick, in a safe and secure way.
You can keep a track of your application in your profile management settings.
For more information on this role, you can call Nicola on 07815654562 quoting ref NRMT15522
General Information
Please note that Capability Scotland is not the employer but is acting on our client's behalf, who is the employer.
Capability Scotland is committed to providing services which embrace diversity and which promote equality of opportunity. We are happy to consider job-share applications if this is suitable for our client's needs.
Capability Scotland is committed to safeguarding and promoting the welfare of vulnerable people and conducts thorough pre-employment checks on all preferred candidates on behalf of our client.
A copy of Capability Scotland's Equality and Diversity Policy is available upon request from the HR Team.
How to apply
To apply for this position, simply upload your covering letter and CV below. Please supply these as either a PDF or Word doc.