15 July 2022
Recruiting New Board Members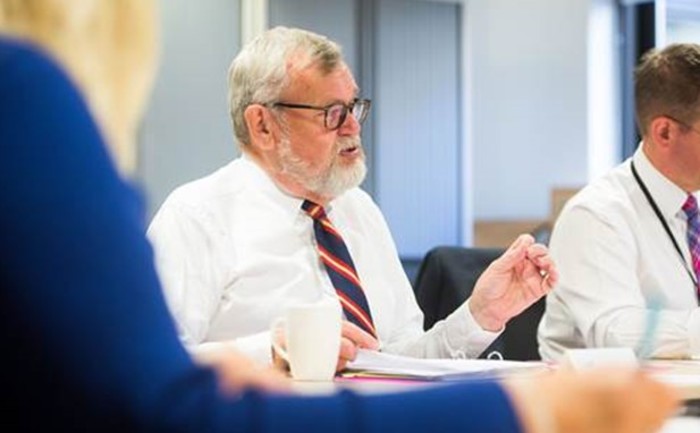 Would you like to contribute to the work of Capability Scotland?
We are looking to appoint new Trustees to complement the skills of our existing Board, to drive change and help us shape and communicate our strategic direction, giving clarity to our purpose, aims and objectives.
We are looking for a diverse range of people who may have an interest in helping us prepare for future challenges and demands. We would particularly welcome applications from candidates with expertise in Financial Modelling, IT/Assistive Technologies, Health & Social Care, Audit, and Property Management. In addition, we would love to see applications from people with lived experience of disability.
Our Board's responsibility is to ensure the highest standards of governance and provide oversight, scrutiny and support of the management of the organisation. The Board of Trustees sets the strategic direction, taking into account legislation and policy guidance set by OSCR, the Care Inspectorate, Education Scotland and other regulatory bodies. Each member of our Board brings a wealth of experience and wide-ranging skills along with a passionate interest in social care for disabled people.
Our customers and learners are at the heart of everything we do and there may be the opportunity to become more involved across the many aspects of the organisation, helping to empower our people to have a voice, realise their ambitions and achieve their full potential. We continue to develop innovative, high quality solutions to address gaps in care and support provision.
This is a non-remunerated position, however, travel and subsistence expenses are available in accordance with our Expenses Policy.
If you would like to apply or would like any further information on the role of Trustee, please request an Application Pack through our website or directly from susan.mcdonald@capability.scot by 5pm on Monday 8 August 2022. If you require any reasonable adjustment to support your application, please contact us to arrange this.
Application Form
Role Profile
Strategic Plan
OSCR Trustee Pack
Organisational Chart
Articles of Association
Annual Report 2021