Asif
Asif – our customer – is a very busy man. He keeps a tight diary but we were able to squeeze some time in with him and Liza (Service Manager). We talked about his life, what he does with his time, and how he works with Capability Scotland.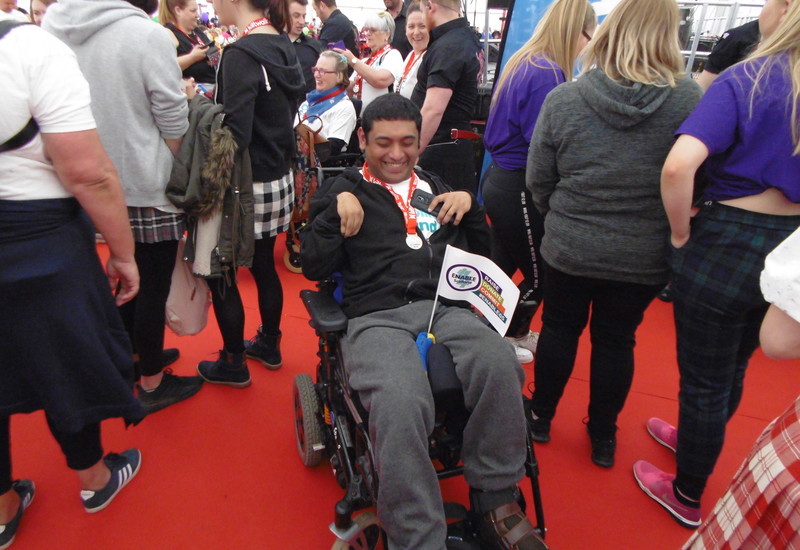 "My name is Asif and I'm 25. I'm going to be 26 in December". Asif started telling us how for his birthday this year, he is planning a surprise for the service he attends. Liza mentioned that perhaps the service will have a surprise for him since it's his birthday but both Liza and Asif stayed tight-lipped, laughing and joking over their secret surprises for each other. "I live in Pollokshields with my mum and dad, and 5 brothers and sisters. It's great there, my house has been adapted and I have my own accessible entrance at the back just for me which helps rather than my parents having to always help me."
Asif attends our Junction 52 day service five days a week and has been a customer of Capability Scotland since he was 19. Recently, he has been involved with our Customer Advisory Group, which is a forum for our customers to ensure their voice is heard in a formal setting, involving staff, Trustees, our Executive team – and, of course, a number of customers. Asif said "I've been enjoying the group because it means I can meet other people and other customers from each service in Capability Scotland. It means we can help change things" both inside the organisation and allows us to work together to change things externally.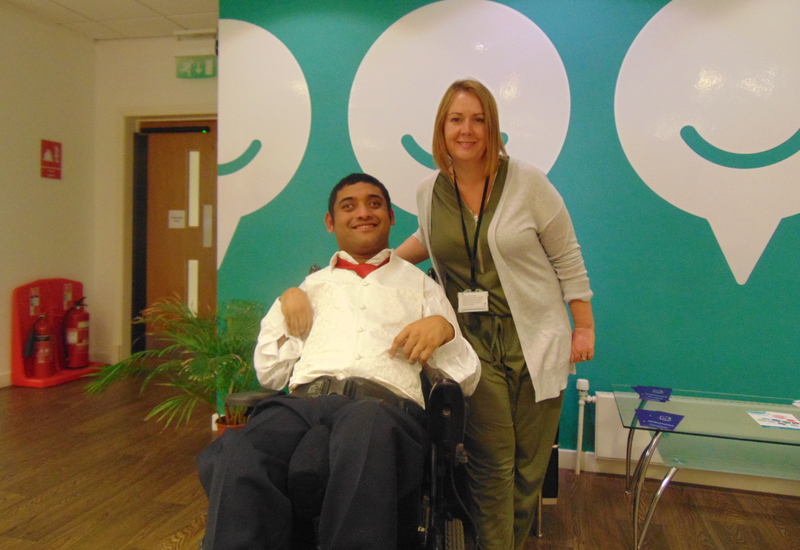 "Being in the Customer Advisory Group has helped me a lot." Asif has found his voice can be heard in a more official capacity lately. He had trouble outside of Junction 52 with the pavements. He had a small trip outside the centre on an uneven road and instead of feeling sad at the accident, he took charge and went straight to the council about it to have it looked at. It was fixed promptly after Asif mentioned it to them.
Asif often refers to his time with Capability Scotland as being 'at work' and with good reason: "we rent the Penilee community centre from Glasgow Life, so when we are here I am the Energy Champion and I help Glasgow Life when they need it here." Asif is always offering assistance to Glasgow Life and is often the first person to volunteer for tours around the Junction 52 site. Asif is proud to show any visitors what happens in the centre.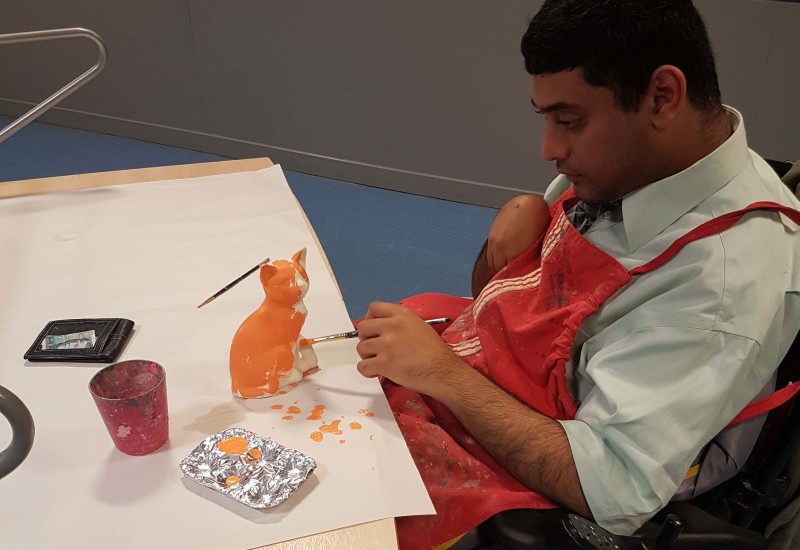 Our new service manager, Liza, used to work for West Dunbartonshire Council and some of her previous customers came to visit her. Asif instantly made friends with them and invite them to our 20th anniversary and Indian Dance Show. One of the reasons Liza came to work for us was because of Asif's upbeat, positive attitude and for being so welcoming!
Last week Asif has been keeping busy, as usual. "I went to see the Lion King in the cinema, and really enjoyed it". Asif keeps a scrapbook so the ticket for the show went straight in there.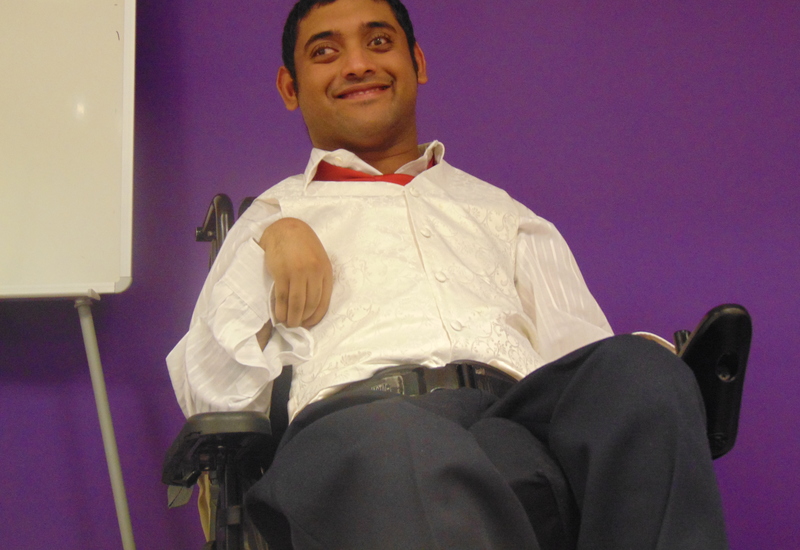 "I like updating my scrapbook in my spare time. I went to the Five Sisters Zoo recently, and out on the boat at the Seagulls Trust. I've been taking part in the choir here, as well as in the Indian dance show. We've got a show coming up in November so everyone should come to that."
Asif was not showing us any dance moves during our chat – he said we will have to wait for the show to see those!
"Asif just lights up a room when he comes in".
Junction 52 is a day service based in the Penilee Community Centre, in Glasgow. The people we support take part in activities such as music therapy, dance and movement, adapted computing facilities, as well as enterprise through our newly equipped Digital Hub.
Junction 52 is a day opportunities service in Penilee, Glasgow. To learn more about Junction 52 or our work generally, get in touch.