1 June 2021
Volunteer's Week 2021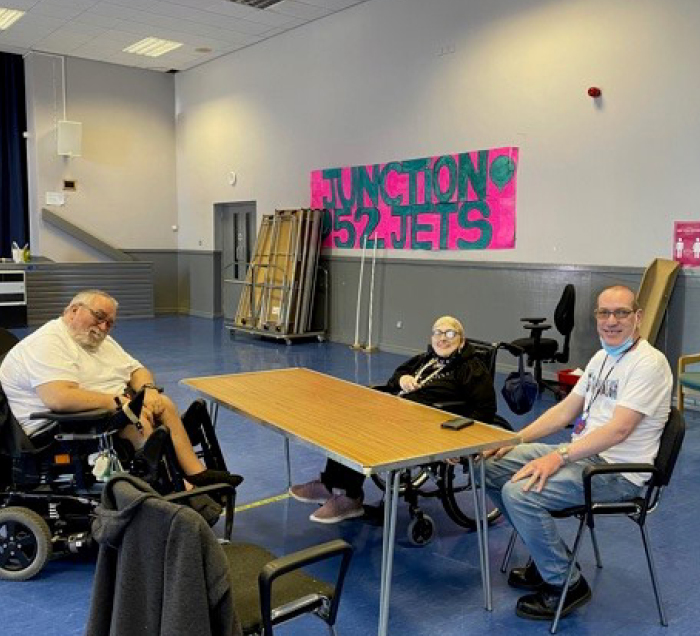 Capability Scotland has been meeting the individual needs of customers for 75 years. By empowering every customer, we enable them to have a voice, realise their ambitions and achieve their full potential.
And volunteers are a big part of helping us do this.
This Volunteer's Week, we want to say a massive thank you to each of our fantastic volunteers who dedicate their own time and resources to making the lives of disabled people the fullest they can be.
David, pictured above on the right with Christine and Alan, volunteers at our Junction 52 day opportunities service.
On volunteering, David said, "I like to help all the customers each day, especially helping them to make their own choice on what they wish to do."
David said he feels good about helping and sees our customers and staff as good friends. He enjoys being a part of our social media groups too, keeping up to date on what's going on and being part of the team.
Liza, our Service Manager, mentioned "we are so lucky to have David's support here. He is a lovely gentleman and goes above and beyond to help where he can. He has such a nice way about him and is always positive."
Volunteers bring a variety of support and skills to charities like ours, whether they're leading music classes for people to get involved in, collecting fundraising cans in their local communities, or providing administrative support, their contributions are an amazing help to Capability Scotland.
From us to you, our charity volunteers, thank you.