27 April 2022
Corseford College Open Days Great Success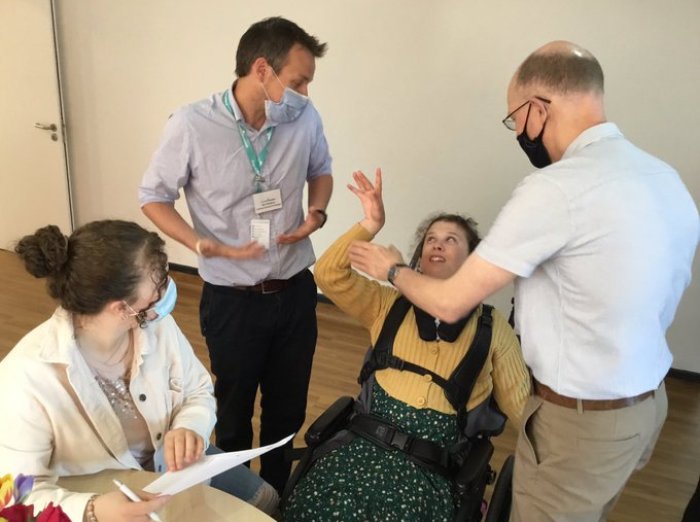 On Saturday 23rd and Tuesday 26th of April, Capability Scotland was delighted to welcome potential students, their families and guardians, and professionals from social care and education sectors. Our visitors came along to see our new college provision as part of our Corseford campus.
Sitting alongside Corseford School, the college will begin to address the void in further education opportunities for those whose needs can't be met in the mainstream.
We've already allocated 12 of the 15 places for the first intake, with students starting in September.
We're delighted with the feedback we received on the day - here's some choice comments from our visitors:
Best environment I've seen so far.
Let's have one in Falkirk!
Roll out to other areas.
Great light airy and spacious teaching areas.
I'm impressed.
Fantastic breakout spaces.
Lots of options.
Friendly staff.
Great job from Capability Scotland. Chris and Erica 'have this'.
Accommodates a diversity of needs.
Enlightening!
Feeling positive after visiting.
My daughter is super excited to come here.
Thank you for today it's been really informative.
Thumbs up from Kirsty. (potential student)
This is ideal, the perfect placement for my son.
The interactive room was amazing.
Really pleased this opportunity is here for the next stage.
More inclusive than anything I've seen and will meet my son's needs better.
If you'd like to find out more about Corseford College, or share any feedback, drop our team an email on: [email protected]