YouthZone supports young people to develop independence, build relationships, and have fun along the way.
YouthZone is a weekend social support service for young people with additional support needs.
YouthZone aims to provide a service for young people between 5 - 18 to engage in community activities to develop self-help skills, social skills, and at the same time build a strong social and peer group. Time at YouthZone also provides respite for parents and guardians.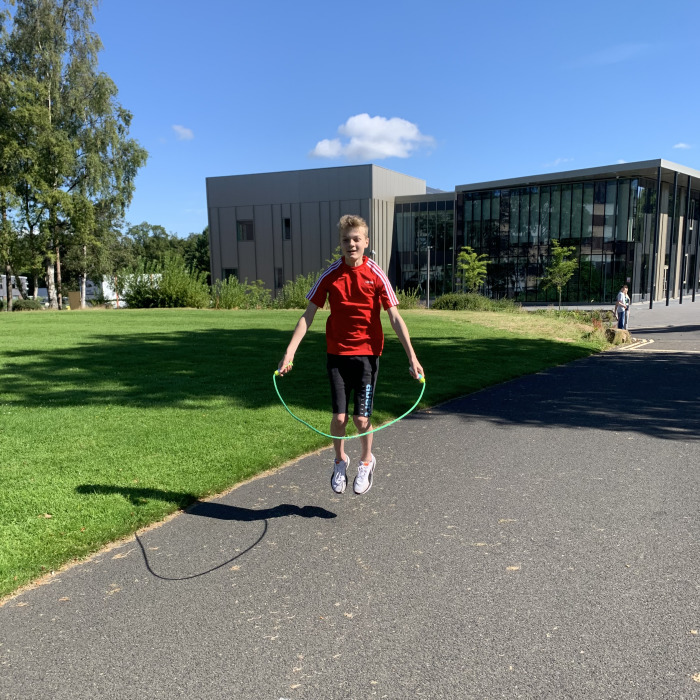 What Do We Offer?
Arts and crafts, cooking, sensory sessions, group games, trips in the community (such as parks, shops, going to the zoo), gardening, exercise, fitness trails, library visits, puzzles, board games, and much more. These activities are provided to encourage young people to develop independence and social skills.
Our building at Riccarton in Edinburgh is fully accessible with two great sensory rooms, large kitchen areas, and a beautiful outdoor natural space along with a relaxation room, beauty studio, and an arts and crafts room.
We've also launched at a second venue! We're now offering our fantastic YouthZone service at Craigmillar, Edinburgh. Get in touch for more information if that's in your neck of the woods.
Funding
Parents and guardians can self-fund or can contact their local social work department to fund through individual Self-Directed Support budgets. For more information regarding cost, please get in touch.
Small Groups, Big Fun
YouthZone takes no more than 12 young people at a time to ensure that your young person gets ample, direct support throughout their time with us. We want them to have the best experience and so we keep numbers a bit smaller to make sure of this.
Our Staff
YouthZone's staff members have completed a rigorous programme of training and each of them has an updated Protection of Vulnerable Groups (PVG) background check.
Staff are trained in a range of topics to meet the needs of the young people at YouthZone, including Child Protection and Safeguarding, Moving and Assisting People, Health and Safety, and Equality and Diversity, to name a few topics.
Staff are also fully trained in the administration of emergency medication where there is a need for this – all of this means you can rest assured that your young person is in the safest hands.
YouthZone, Edinburgh
Mercury House,
Edinburgh,
EH14 4AP