Nicole
Nicole came to our Tayview Service after moving there from Edinburgh in 2017. Nicole is supported on a one-to-one basis by Rachel. We sat down with Nicole, Rachel (Support Worker), and Erin (Service Manager) to find out how her life has changed since living with Capability Scotland. Here is Nicole's story.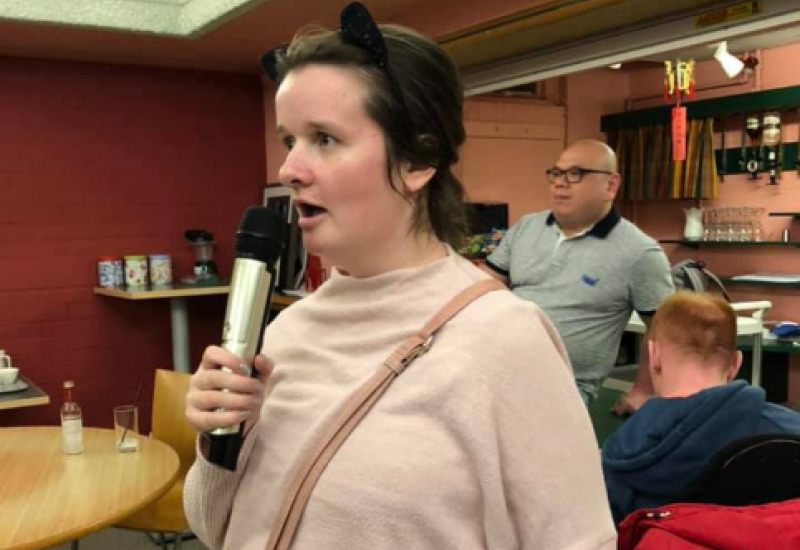 "I was shy when I came to Tayview." Nicole didn't speak to anyone when she first arrived, she was scared and everything was new. Erin said "Nicole met me a few times before she moved in but hadn't met anyone else. She's done well getting to know everybody and the staff have helped her put plans in place for routines and daily life."
Nicole said, "the best thing about living here is that the staff are nice". Nicole gets on well with all the staff at Tayview, especially those who work with her on a one-to-one basis. Since coming to live with us, Nicole's life skills have grown.
Nicole learned to use some symbols when she first arrived to build a routine, which she could recognise in her daily life, like brushing her teeth and looking after her hair and found it difficult to speak with new people. She spent time learning how to do these things in a new setting.
When Nicole moved in, she went for her first haircut but was understandably a bit scared. She visited a hairdresser, who was a friend of a staff member. They spent some time showing Nicole what happens when you visit a hairdresser, and Nicole was given a doll's head to practice hairstyles on. Once she felt ready, she had a shot sitting in the hairdresser's chair, and then eventually built up the confidence to have her own hair cut.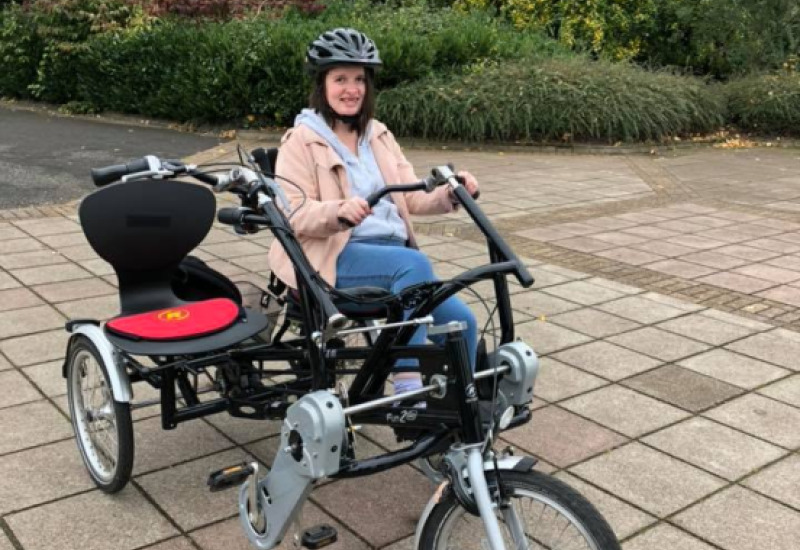 Staff also spent time with Nicole at the dentist, showing her there was no need to worry. Nicole was brave and spent time at the dentist fixing some issues that had arisen, and she is now looking forward to a new denture in place, to brighten her already fantastic smile.
Before Nicole moved into Tayview, she didn't own many belongings of her own but she has worked with staff to understand spending and money. She saved up to buy a new double bed for herself, and a sofa so she can watch television when she wants to; "my favourite show is Love Island."
Like all residents at Tayview, Nicole is supported to do the activities she wants to do. "Yesterday I went into town for tea. I've been with Rachel before. I do fun things here at Tayview but I didn't do as many fun things when I lived in Edinburgh."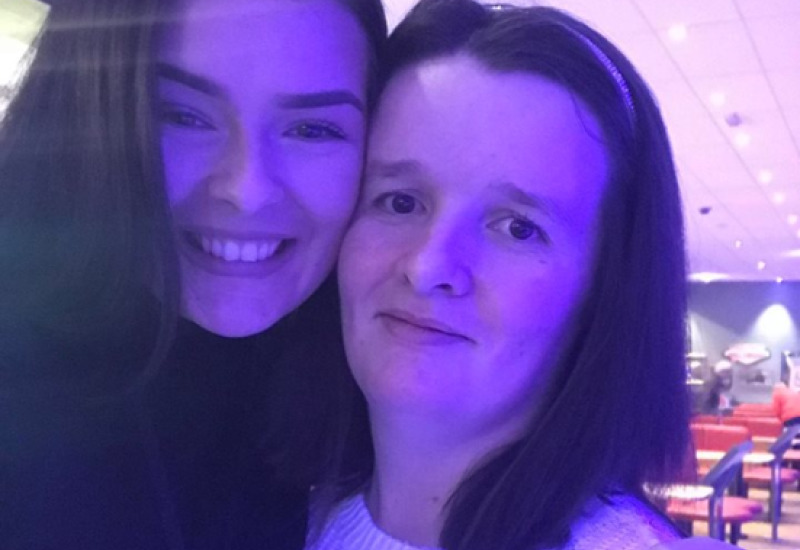 Nicole has been spending time enjoying the summer weather at a fruit farm, picking her own strawberries. She's spent time at the Edinburgh Zoo on a day trip and went to the Stirling Cat Café. Nicole has always been fond of cats, so it was great for her to spend some time at the Cat Café.
Nicole spends time during the week exercising with Rachel. She spends time in the indoor pool, enjoying the water. Everyone was so proud of Nicole when she let go of the wall in the pool for the first time - and Nicole was proud of herself for this achievement.
"I do use the gym but I try and hide in the Admin Office when it's my turn to go. I prefer to go for a walk with Rachel's dog than going to the gym". Nicole used to be scared of dogs. She has made great progress by walking with Rachel's dog, Louis. Nicole has a relationship with Louis and helps look after him - a bit of responsibility for Nicole and this has helped build her skills.
Nicole enjoys a concert or a show with friends. During Christmas 2018, Nicole got a photo and a cuddle from Pixie Lott at a concert. She also stopped by Edinburgh to catch 'Matilda' on at the theatre.
Erin said "for somebody that didn't really talk when she moved in, Nicole spends a lot of time chatting to people in Tayview. When new staff start, Nicole is often first in line to introduce herself and ask some questions". She spends a lot of time visiting the other parts of Upper Springland, too. Nicole likes to visit our administration team, as well as Leona, our Speech and Language Therapist, or the Annaty Management team - she loves to pop in and find out what everyone is up to that day.
Nicole loves singing at the Karaoke at Bar Night on a Friday, far away from the shy girl who first arrived. "I'm a good singer. I'm as loud as Pink, she's my favourite."
Nicole and Rachel are taking a break down by the lovely St Andrew's beaches - Nicole is looking forward especially as this is her first holiday away. They are taking the dog and a few other people from Tayview to enjoy a week away. Nicole said, "I'm getting my nails done tomorrow before the holiday, maybe glitter nail polish."
Nicole has a sweet tooth, so she likes to indulge in chocolate and cakes. Before she moved in, Nicole didn't have a very balanced diet. She has been working hard on this with the help of staff and a dietician. Nicole now tries something new every day, spending a lot of time making fruit smoothies and trying new foods.
There have been many changes in Nicole's life and some of these changes have been hard but with the help of staff and our other residents, she is developing her own strategies to deal with the change in her lifestyle. She has kept trying new things even if she is not sure at first or is a bit anxious at first. She is great at telling the staff if she is feeling unsure, and they will often try it first for Nicole and she copies them, and learns she absolutely can do these things.
Nicole has a girly personality, she loves the colour pink and getting dressed up - lucky for her there are staff at Tayview who enjoy the same! The staff have helped her to get things to do her hair, to decorate her flat how she likes through donating items and helping her buy new clothes. Nicole and her one-to-one staff will often go shopping for new items for her expanding wardrobe. For a recent Christmas, Nicole got her first pair of hair straighteners, which she loves to use - a gift from the Tayview staff, who knew how much Nicole would enjoy this present. She spends time each day making her hair look beautiful and takes a lot of pride in this.
Rachel said "Nicole has totally come out of her shell since the first day I saw her. She would not even look at me at first but now she plays with my hair and chats away; it's like a totally different person. She is much more confident in herself and looking after herself much better. She even helps around the service by delivering the post."
"She makes me smile".
Tayview is a residential service based in Perth where the people we support live. We help disabled people achieve their goals and to live independent lives, with a little assistance. To learn more about Tayview or our work more generally, get in touch.