14 June 2022
We love Fast Print!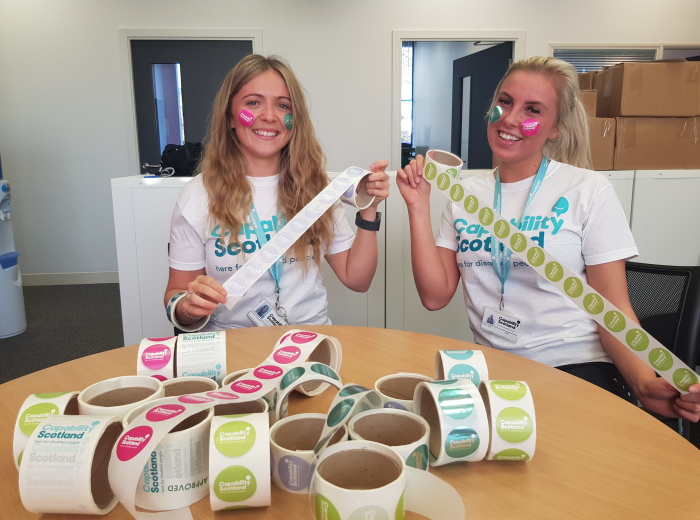 We've worked with Fast Print in the past who have been very generous and good to us. It's important, as a charity, that we have reliable partners who understand how important the bottom line is for us.
Fast Print have been one of the best, and we can't recommend them enough!
They've created us some new sets of stickers and we're delighted to be painting the town teal with them. Here's Alison and Claire, our team members (pictured) showing their appreciation for the great work from Fast Print.
If you need stickers, signage or more, drop them an email or phone call, they'd be delighted to help: https://www.fastprint.co.uk/