3 August 2020
We're Looking for Trustees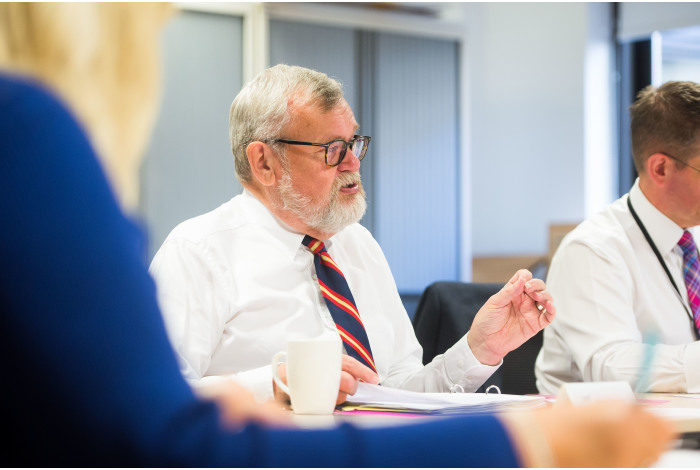 Capability Scotland works with people with complex and diverse needs, delivering exemplary personalised care, support and education to meet the individual needs of our customers. Our open culture promotes equality and respects difference and we want our Board of Trustees to reflect this.
We are looking to appoint three new Trustees to complement the skills of our existing Board, to drive change and help us shape and communicate our strategic direction, giving clarity to our purpose, aims and objectives.
As you would expect in a values-based charity, we are committed to ensuring that our Board reflects the rich diversity of Scotland.
We are looking for a broad range of people who may have an interest in helping us prepare for future challenges and demands. We would particularly welcome applications from candidates with expertise in HR/Organisational Development, IT, Fundraising, Marketing, Finance/Audit, Allied Health Services and Property Management. Life experience of disability, as an individual or as a relative or carer, would also be an advantage.
Our Board's responsibility is to ensure the highest standards of governance and provide oversight, scrutiny and support of the management of the organisation. The Board of Trustees sets the strategic direction, taking into account legislation and policy guidance set by OSCR, the Care Inspectorate, Education Scotland and other regulatory bodies. Each member of our Board brings a wealth of experience and wide-ranging skills along with a passionate interest in social care for disabled people.
Our customers and learners are at the heart of everything we do and there may be the opportunity to become more involved across the many aspects of the organisation, helping to empower our people to have a voice, realise their ambitions and achieve their full potential. We continue to develop innovative, high-quality solutions to address gaps in care and support provision.
This is a non-remunerated position, however, travel and subsistence expenses are available in accordance with our Expenses Policy. Four Board meetings take place each year as well as an additional strategy Away Day. Board members are expected to join one of our three Committees.
If you would like to apply or would like any further information on the role of Trustee, please request an Application Pack directly from communications@capability-scotland.org.uk by 5pm on Monday 31 August 2020. If you require any reasonable adjustment to support your application, please contact us to arrange this.