13 August 2020
#CreatingSmiles at Lanarkshire Houses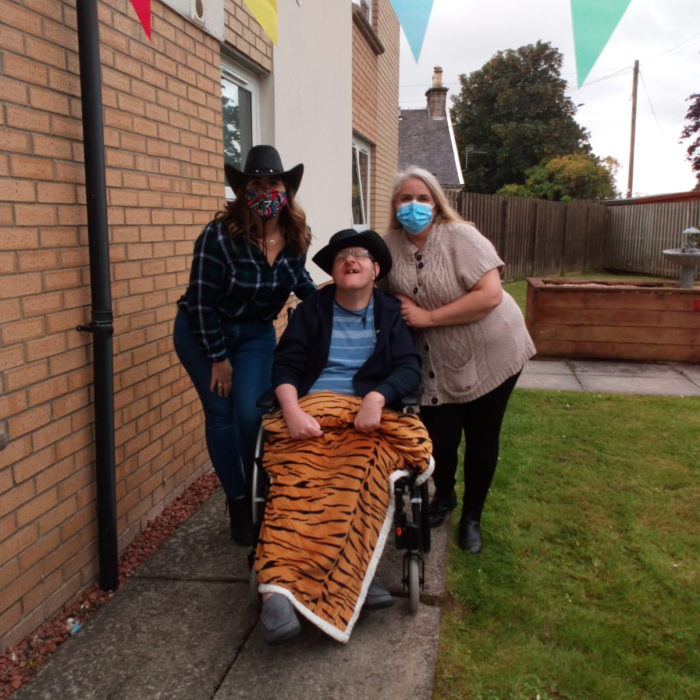 We were delighted to receive some brilliant feedback for our Lanarkshire Houses Service. You can follow updates for Lanarkshire Houses on social media using the #CSLanarkHouses tag.
"I am very happy to provide feedback for your Lanarkshire Houses in Carluke.
I have previously met with some of your staff prior to my recent visits and I have previously met a few of the residents. I did not speak to any residents at my recent visit - just looked through the window at his party balloons.
At my recent visit, I found your staff extremely helpful and patient. Although they are a busy group they are always very welcoming and always help. I am not a frequent visitor so I need a lot of direction to get to the right place and person. The staff appeared happy in their work and very much in control.
At previous visits, I have always been made to feel welcome and staff are willing to spend time with me to tell me all about the person I am dealing with at the time.
I found the place to be very calm, well managed. I believe your staff are coping very well under these extreme conditions and are very inventive in their efforts to manage/entertain the residents. I feel they are a very capable group with steady Team Leads. They are a very honest, trustworthy group.
All the residents I have met previously appear to be very settled and happy and are very suspicious of my intentions as they are certain they do not want to leave. I am sure this has been a very difficult period for staff and residents alike. Staff advise as we come out of lockdown more adventurous activities will resume.
In my opinion, you have a really solid staff group and I always feel I get very straightforward information when I am gathering information for my reports."