Named after the Annaty burn which flows into the Tay, our residential service is part of the Upper Springland campus near the city centre of Perth.
The idyllic grounds are perfect for our residents, providing green spaces by the river as well as an exciting range of educational, recreational, and therapeutic activities. We strive to support people with disabilities to live their lives to the fullest and as independently as possible.
About Annaty
Annaty has 24 en-suite, generously sized studio apartments, which are all fully accessible on the ground floor. We work with our residents to ensure their spaces are as homely as possible, encouraging the addition of personal touches in your apartment and even redecorating to suit your own tastes.
Our residents live with us on a permanent or long-term basis and we ensure every resident has the full support of our staff in whatever they need. We can help you with communication, personal care, medical needs, emotional support, appointment support, and achieving your goals. We also assist with shopping, paying bills, cooking meals, and assistance to go on holiday.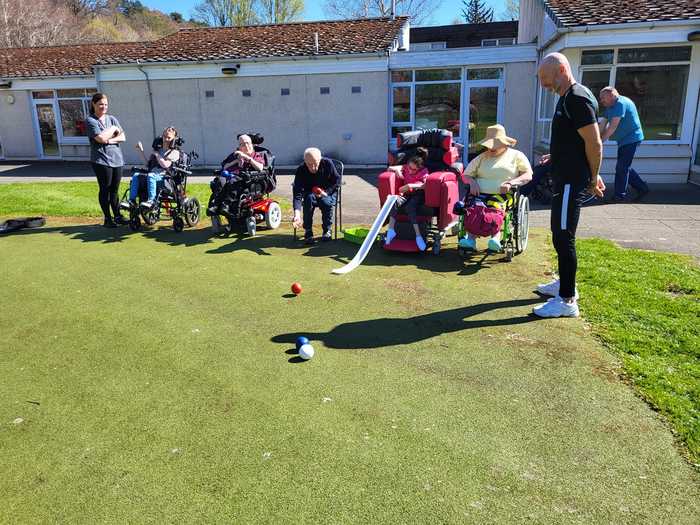 As part of the Upper Springland campus, we benefit from having a number of fully accessible vehicles and providing free transport for you. We can also support you to practice your faith and attend church, should you wish.
Our Facilities
As well as your own en-suite in your apartment, we also have an accessible bathroom, communal lounge and dining areas, and an accessible kitchen where you can prepare your own meals or assist us in doing so.
We also benefit from a fitness gym, custom-designed for those who need a bit more accessibility. Our day opportunities service, The Studio, is right on our doorstep. The Studio offers a range of meaningful and rewarding activities and a social hub, café, and bar so you can get involved in social life and spend time with your friends and visitors. On the provision of additional one-to-one funding you will be able to access our Day Opportunities service should you choose to do so.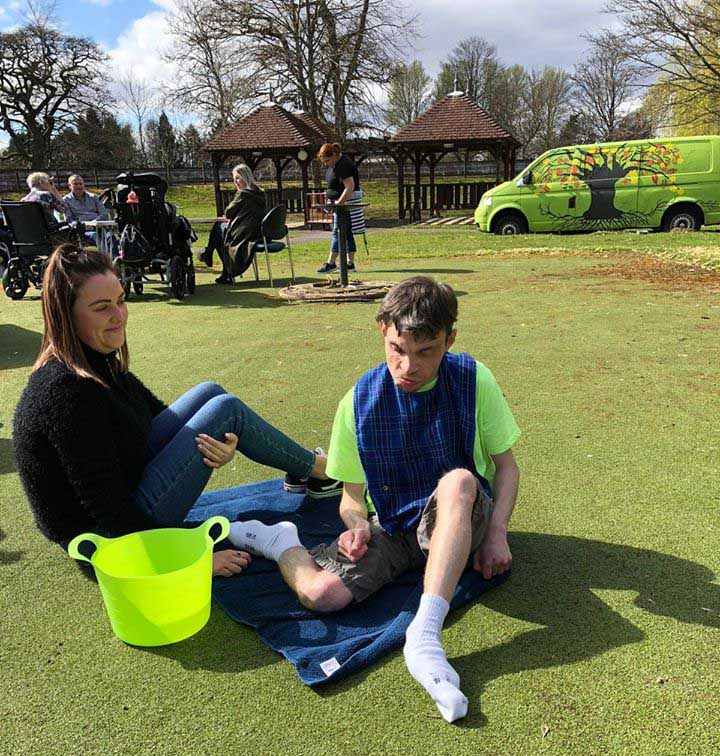 Health and Wellbeing
We are proud to offer support from our in-house therapies team, which includes a Speech and Language Therapist, Physiotherapist and Occupational Therapist. We have staff trained in rebound therapy, hydrotherapy facilitation, and more.
We work with a catering company that provides dietician-planned menus, which can be adapted to your mealtime preference and any modified textures you may need. Staff are trained in mealtime assistance should you need any additional support whilst dining.
We have close links with a variety of organisations in Perth and with our close proximity to a range of community facilities, we encourage and support you to get involved in activities which may be of interest to you. We have provided support for individuals in further education at college and with work opportunities. Our excellent staff team will help you every step of the way.
Annaty, Perth
Isla Road,
Perth,
PH2 7HQ