27 August 2020
Corseford's New Mural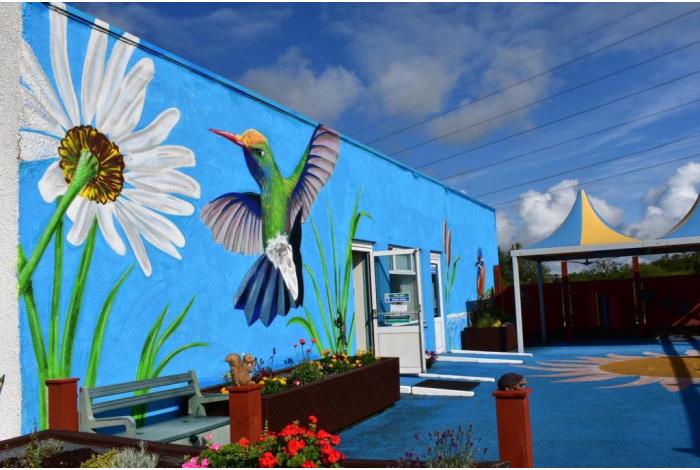 Capability Scotland's Corseford School gets a brilliant facelift! As part of our sensory garden project at the school, we're delighted to unveil our new mural created by Steve from Bmore Sketchy Artwork.
We got in touch with Steve after looking for the right someone to give our sensory garden wall a bit of love - the plain white wall just wasn't adding to the great garden project led by Tony and his team at Corseford.
Steve from Bmore Sketchy Artwork volunteered his time to create this new mural for our learners and staff to enjoy. Steve is a self-taught artist from Erskine. He says "I've always been arty ever since I can remember and growing up with my gran who was also an artist spurred on my creativity."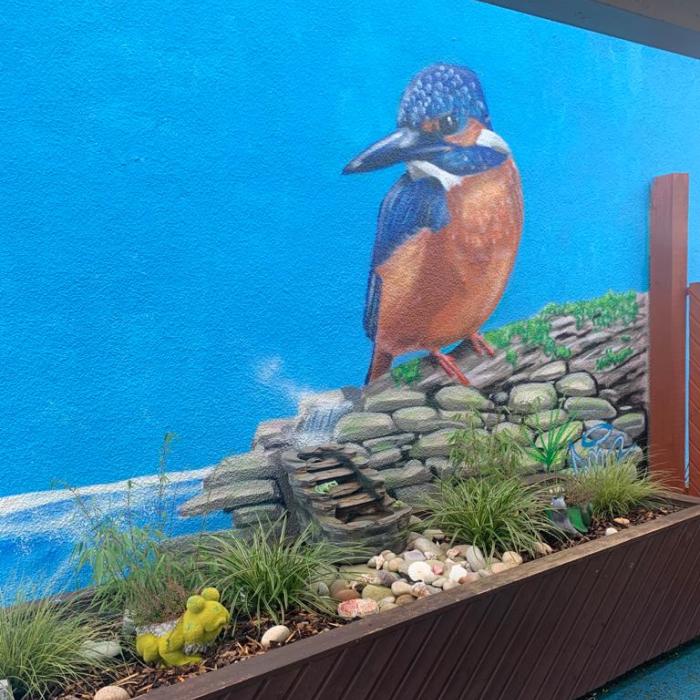 "Corseford was looking for a mural to be created on the building which would be engaging for the kids. The passion for the garden was quite contagious and I found myself excited to be working on the project".
"The hummingbird section was to create the feeling of being a small creature looking up from the undergrowth. The kingfisher section had a water feature which I incorporated into the design by adding a small waterfall flowing into it. The sound of the water flowing in that section really adds to the viewing."
Steve uses a "doodle grid" method to paint, as seen in his YouTube video, which helps with enlarging artwork into walls.
"I hope the mural is enjoyed by both children and staff at Corseford".
Learn more about Corseford School by clicking here.