9 October 2020
"It's just freedom, simple."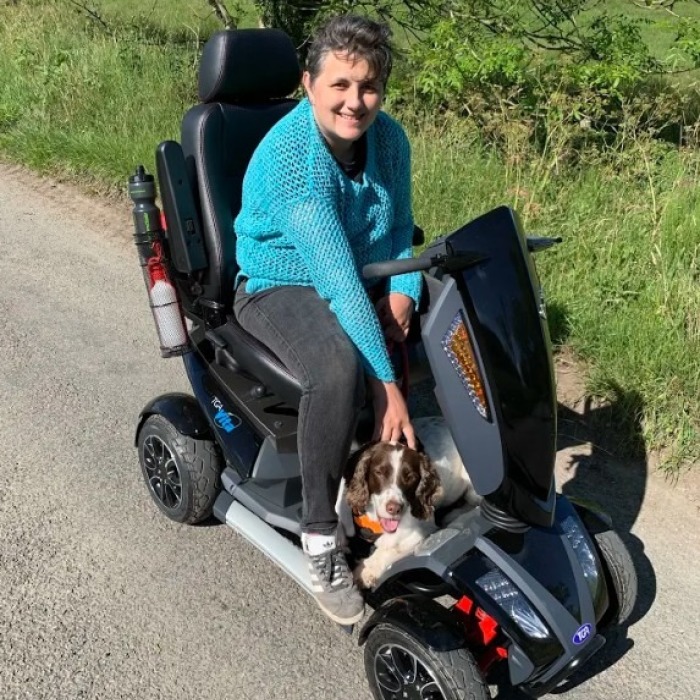 New wheels mean new adventures!
During the lockdown, Beckie, our customer, received funding for a new mobility scooter and it's fair to say she was overjoyed to receive this! Beckie said without this support from #CSDumfries to apply for funding, she would have been stuck inside since March.
She said "on day one I did over 13 miles on my scooter with my dogs. This was the first time EVER I had walked the dogs, my partner normally does it. Since then I have clocked over 200 miles on the scooter, it's been life-changing, especially since COVID as I had to shield.
"I've been out almost every day since, sometimes twice a day and I now can walk all three dogs at the same time. It's also helped my springer spaniel as her legs aren't great so can't go as far as the other two, so she now rides back on the scooter with me!"
Thank you for the great feedback and photos Beckie, we're so pleased with your new independence in walking your dogs and exploring your local community!