9 August 2021
Staff Excellence Awards 2021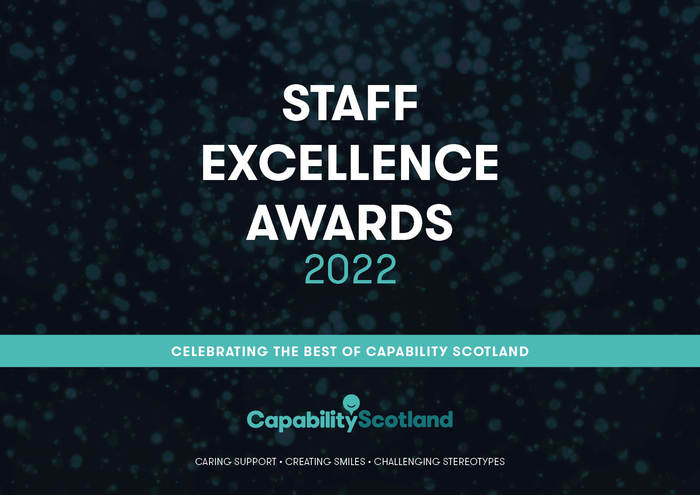 Capability Scotland is excited to launch our very first Staff Excellence Awards.
We are celebrating the best of Capability Scotland staff through seven awards:
Outstanding Act of Kindness Award
Living Our Values Everyday (LOVE) Award
Outstanding Customer Service Award
Little Acorn Award for Creativity & New Ideas
Outstanding Leadership Award
Team of the Year Award
The Chief Executive's Award
Who's eligible?
All Capability Scotland employees and volunteers who are employed at the date of the award presentation are eligible for awards (award presentation is mid-September).
Who can nominate someone?
The short answer is anyone! Nominations can be submitted by our staff, our management, our Customers, our Customer's families, and Capability Scotland supporters.
How do I nominate someone?
There are a few ways to nominate someone, please select the most appropriate for you. What's important is that you read the Awards Booklet prior to nominating, helping you to guide your nomination. This is available 2021 Awards Booklet.
To nominate:
A small committee from different levels across the organisation will evaluate the nominations and select a winner in each category. The Chief Executive award will be decided by Brian Logan. For each award, a number of questions are posed that the committee will use to evaluate the submissions. The committee will make decisions based on their knowledge of the organisation and the expectation in terms of the culture we want Capability Scotland employees and volunteers to be part of.
If you have any questions about the Staff Excellence Awards, please get in touch by email on [email protected]